Flying V mobile skate sharpening
•Northumberland County
•Custom Sharpening & Profiling
•Discounts available for multi skate Families

This site is updated weekly or follow my facebook page "Flyingvmobileskatesharpening" for weekly posts!
Next door to door Sharpening Dates
*Text by 8pm night before*

NORTHUMBERLAND COUNTY
EAST
TUESDAY - FEB 21ST
WEDNESDAY - MARCH 1ST
TUESDAY - MARCH 7TH
WEDNESDAY - MARCH 15TH
TUESDAY - MARCH 21ST
WEDNESDAY - MARCH 29ND

(Colborne, Brighton, Warkworth, Castleton, Campbellford, Hastings, Grafton and surrounding areas)

NORTHUMBERLAND COUNTY
WEST
WEDNESDAY - FEB 22ND
THURSDAY - MARCH 2ND
THURSDAY - MARCH 9TH
THURSDAY - MARCH 16TH
WEDNESDAY - MARCH 22ND
THURSDAY - MARCH 30TH

(Port Hope, Cobourg, Bewdley, Harwood, Roseneath, Baltimore And surrounding areas)

USING A BLADEMASTER CUSTOM RADIUS MACHINE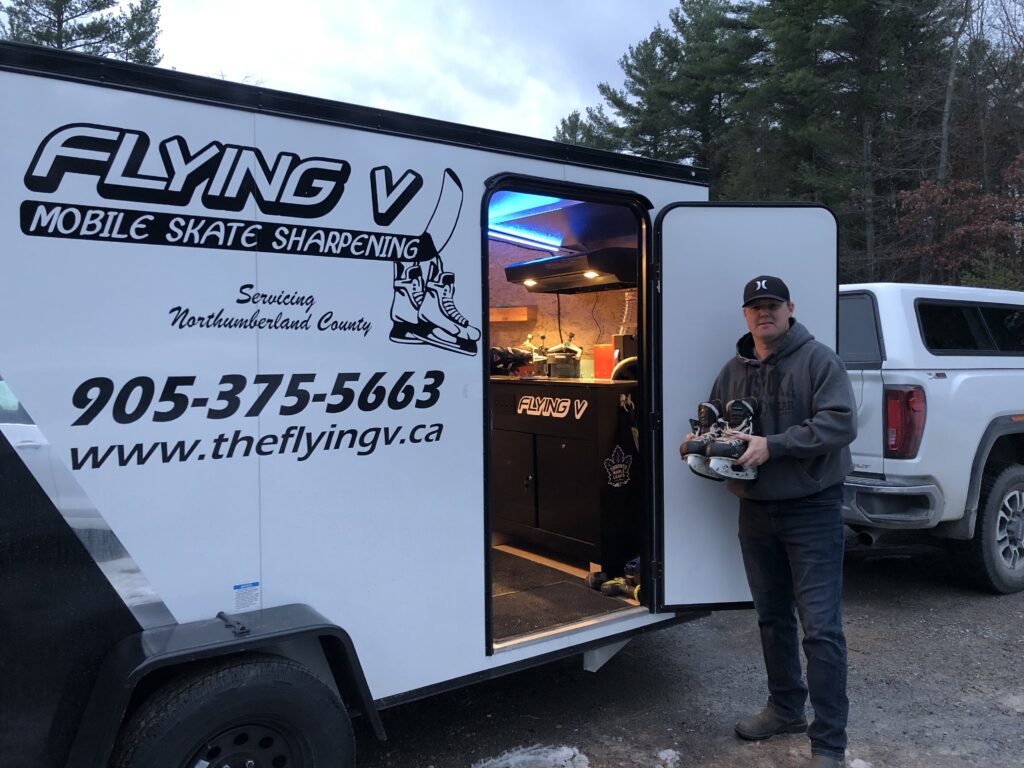 At Flying V Mobile Skate Sharpening your skates will be sharpened to your preferred radius of hollow, levelled and de-burred every time. Get in touch for consistent skate sharpening today! Check out tab at the top of this page for zones, pricing and other info!