Servicing, Northumberland County
&
Colborne, ON
Custom Sharpening & Profiling
Skate & Equipment Repairs
Hockey Supplies
Loyalty Cards Available
Book theFlyingV Trailer for Tournaments

*MOBILE SERVICE*
MESSAGE ME TO HAVE YOUR SKATES SHARPENED RIGHT AT YOUR DOOR. JUST PAY AN EXTRA $5.00 FOR THIS CONVENIENT SERVICE ANYWHERE IN NORTHUMBERLAND COUNTY.
CHECK THE SITE WEEKLY TO SEE WHAT DAY I WILL BE ON THE ROAD, OR SIGN UP FOR TEXT/EMAIL NOTICES.
NEXT MOBILE SHARPENING DATE:
THURSDAY DECEMBER 14TH
THURSDAY DECEMBER 21ST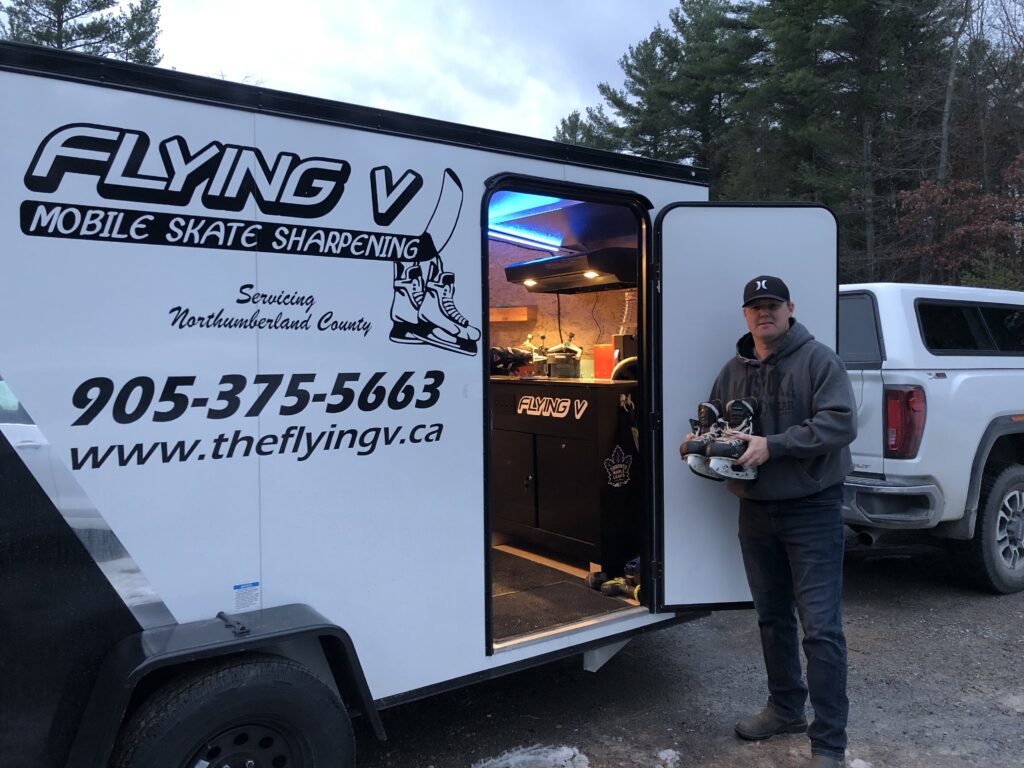 COME BY THE SHOP IN THE KEELER CENTRE, COLBORNE

Monday: 4:30-9:00
Tuesday: 4:30-9:00
Wednesday: 4:30-9:00
Thursday: Closed
Friday: Closed
Saturday: 9:00am-5:00pm,
DECEMBER 9TH, CLOSED
*OPEN On Tournament Days Only*

Sunday: 9:00am-6:00pm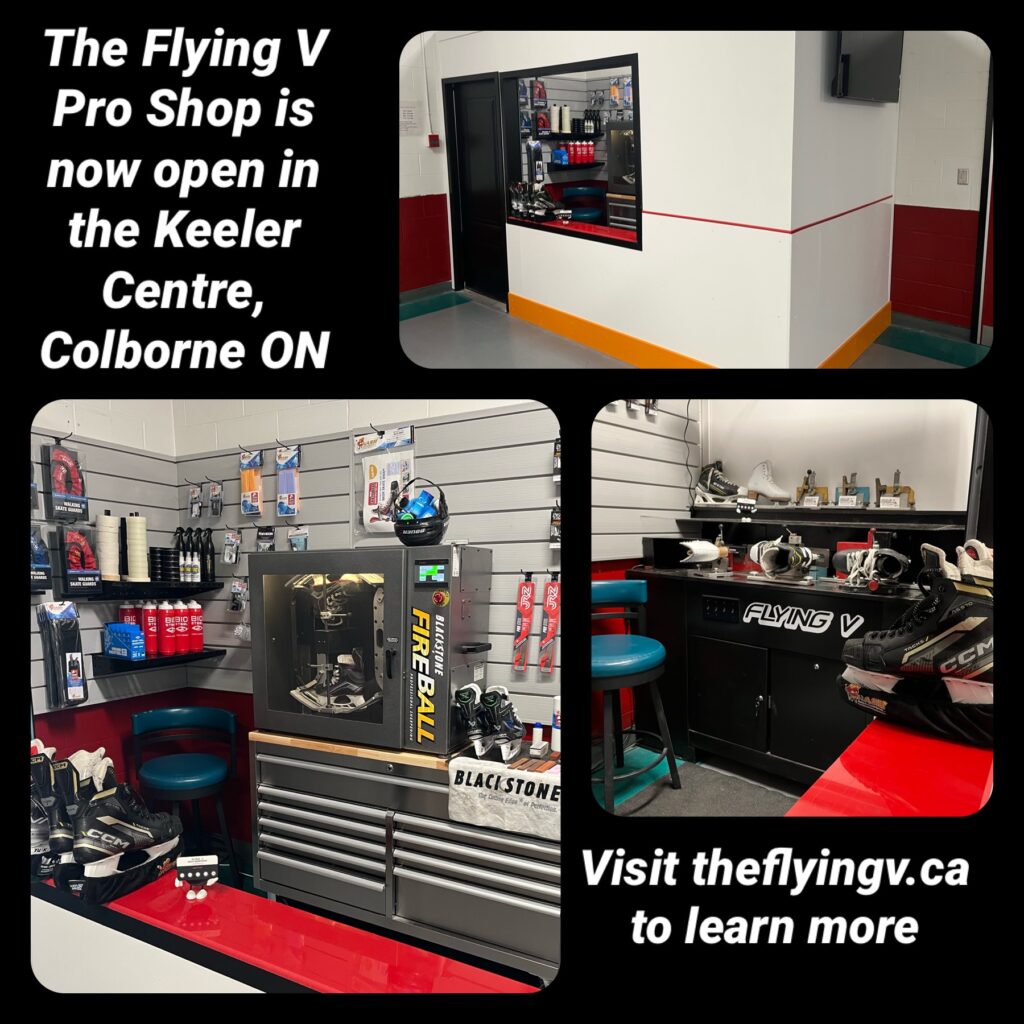 At Flying V Mobile Skate Sharpening your skates will be sharpened to your preferred radius of hollow/FBV, levelled and de-burred every time. Get in touch for consistent skate sharpening today! Check out tab at the top of this page for Services, products and more!