Flying V mobile skate sharpening
•Northumberland County
•Custom Sharpening & Profiling
•Discounts available for multi skate Families

This site is updated weekly or follow my facebook page "Flyingvmobileskatesharpening" for weekly posts!
Next door to door Sharpening Dates
*Text by 8pm night before*

Anywhere in
NORTHUMBERLAND COUNTY

Thursday April 13th
Wednesday April 19th
Thursday April27th


USING A BLADEMASTER CUSTOM RADIUS MACHINE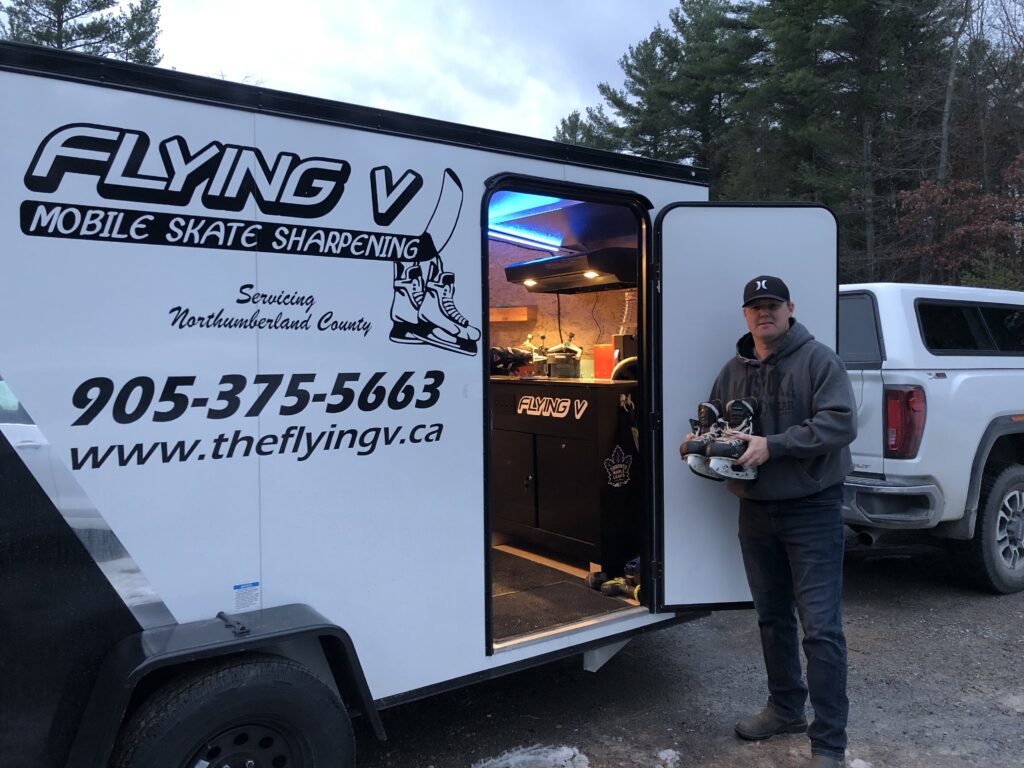 At Flying V Mobile Skate Sharpening your skates will be sharpened to your preferred radius of hollow, levelled and de-burred every time. Get in touch for consistent skate sharpening today! Check out tab at the top of this page for zones, pricing and other info!