Flying V mobile skate sharpening
•Northumberland County
•Custom Sharpening & Profiling

*Now offering Blackstone's Flat bottom V*

follow my facebook page "Flyingvmobileskatesharpening" for weekly posts!

COME SEE ME IN THE KEELER CENTRE, COLBORNE
Debit and Credit Now accepted

$10.00 PER PAIR - 5TH PAIR IS FREE wITH A LOYALTY CARD!

Monday to Friday Evenings 4:30pm-9pm
SATURDAYS 8:00AM-5:00PM
SUNDAYS 8:00AM-6:00PM

MOBILE SERVICE:
MESSAGE ME TO HAVE YOUR SKATES PICKED UP AND DROPPED OFF DURING THE WEEK. JUST PAY AN EXTRA $5.00 FOR THIS CONVENIENT SERVICE ANYWHERE IN NORTHUMBERLAND COUNTY!

NEXT MOBILE DATE:
MONDAY SEPTEMBER 25TH
TUESDAY OCTOBER 3RD
MONDAY OCTOBER 9TH

USING A BLADEMASTER CUSTOM RADIUS MACHINE
&
BLACKSTONE FIREBAll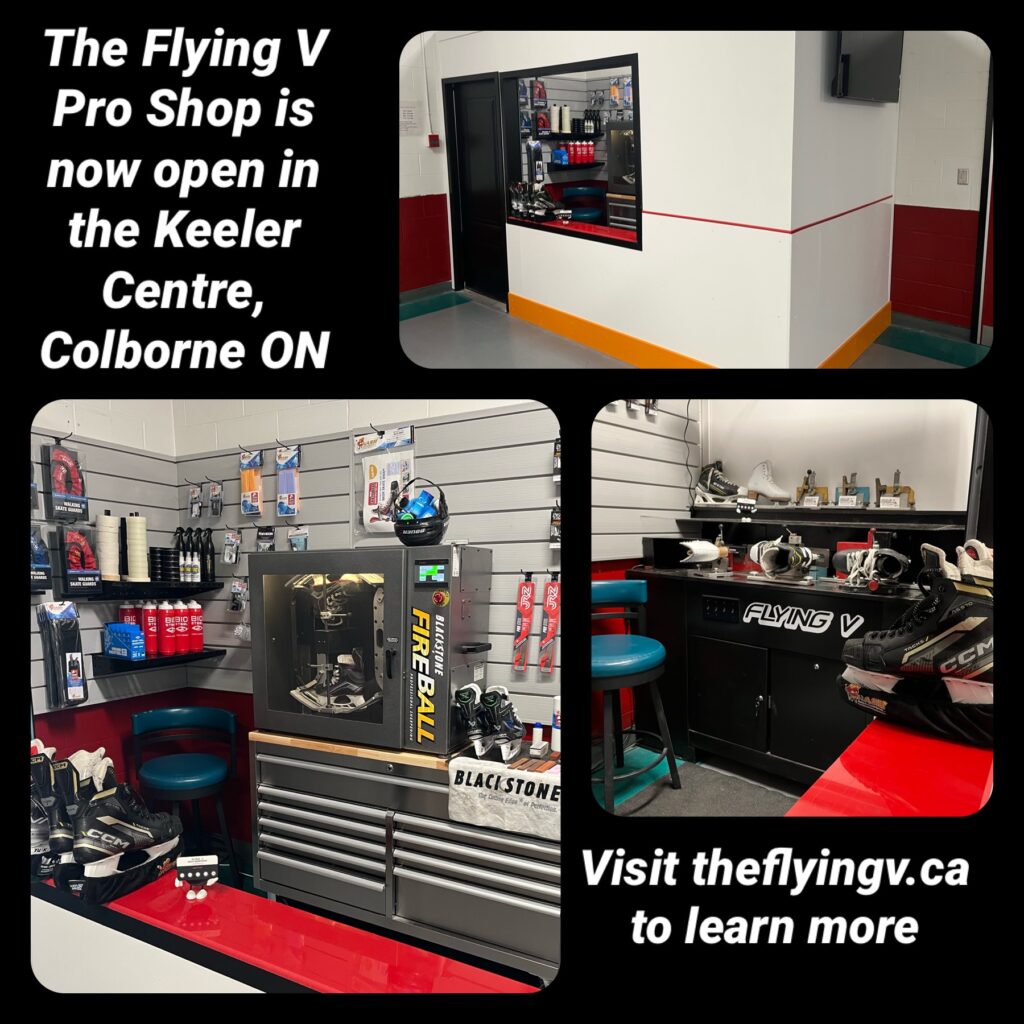 At Flying V Mobile Skate Sharpening your skates will be sharpened to your preferred radius of hollow, levelled and de-burred every time. Get in touch for consistent skate sharpening today! Check out tab at the top of this page for zones, pricing and other info!