Flying V Mobile Skate Sharpening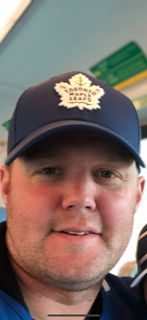 Message from Kevin Bernard
consistent sharpening can Sometimes be hard to find

Hello my name is Kevin Bernard I was born and raised in Northumberland County. I have enjoyed playing here my entire life and continue to play as a player and goalie in Port Hope, Colborne and anywhere else when called on. I grew up playing in Port hope as a player/forward. I would consistently get my skates sharpened every week as I wanted to trust my edges. I had my guys that I liked to do my skates and it would be my privilege to become your guy. I will take great pride in creating the perfect skating experience for you and your family in a convenient way without you even having to leave your house.

I sharpen both hockey and figure skates using a three head Blade-Master sharpening system.

Great care is taken when sharpening figure skates to maintain the toe pick and to provide a smooth and perfect finish requiring a different grinding stone than hockey skates.

I look forward to working with each skater to achieve their best skating experience. You shouldn't have to rub your skates on the boards to work them in after a sharpening and you also don't want to be loosing your footing when turning tight at high speeds!

Call, Text or Email and I will get you set up with consistent skate sharpening tailored to you.
Pricing is for Door to Door service – Pricing is based on a single visit.
Get the perfect sharpening every time
Leave your skates out and they will be done when you get home from work!
Get the perfect sharpening Every time
Don't forget to call, text or Email by 8pm the day before to book your sharpening
Get the perfect sharpening every time
Amazing savings for large families and teams!